Welcome to GMAP!
The Global Map of Environmental & Social Risk in Agro-commodity Production (GMAP) enables users to conduct rapid environmental and social due diligence associated with trade and short-term finance, and to make responsible and strategic sourcing, financing, and risk management decisions.

Use the tool to access detailed risk analysis reports and risk management guidance.
The Process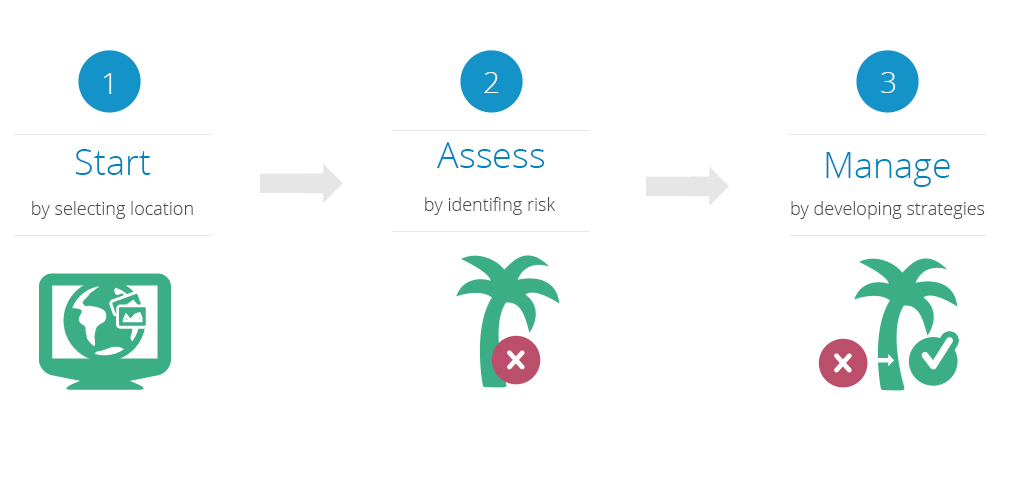 The GMAP is a database – displayed as a world map – which collects publicly available data on environmental and social risks associated with over 250 country-commodity combinations across the globe.
Using a unique methodology aligned to IFC's Performance Standards on Environmental and Social Sustainability, the GMAP facilitates rapid financing and sourcing decisions by assigning a color-coded risk score to country-commodity combinations. In the case of direct investments (project or corporate finance) or other non-trade/short-term finance investments through financial intermediaries, the GMAP can provide an early assessment of environmental and social risks related to agro-commodity production.
The GMAP also provides detailed risk analysis reports and risk management support and guidance for each country-commodity combination. For more information and to request access, please visit ifc.org/gmap.
The contents of this work are intended for general informational purposes only and are not intended to constitute, and should not be regarded as incorporating, legal, securities, or investment advice, or providing any recommendation or opinion regarding a course of action or the appropriateness of any investment, or a solicitation of any type. Accordingly, please consult your own advisers before making any decision in respect of any investment.